Eating Out in Mission, BC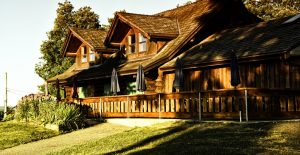 As realtors in Mission, we are often on the lookout for great places to eat while out spending the day looking at real estate. We've come up with some of the best restaurants to try in Misson:
The Blackberry Kitchen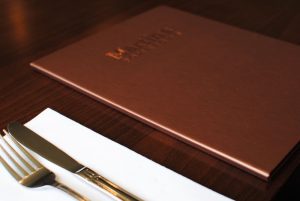 Located at Heritage Park, The Blackberry Kitchen is a great place to eat on a nice day as you can dine outdoors and enjoy your surroundings.
This is the ideal spot for a casual lunch, and the fresh soups are popular items on the menu.
Martin's Downtown
Whether you want breakfast, lunch or dinner, Martin's Downtown has something on the menu that is suitable for the occasion.
Diners praise not only the quality of the food but also the friendly customer service.
U & I Thai Restaurant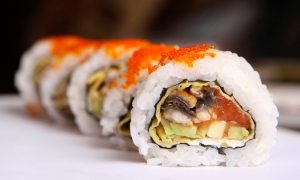 Lovers of Thai cuisine will adore this little gem in Mission, BC. The family-run restaurant serves delicious, freshly prepared food that is served quickly by friendly staff.
The chic decor at this restaurant adds to the overall enjoyment of dining at U & I Thai Restaurant.
Mission Hills Sushi
In spite of the name, all types of Japanese cuisine are served at Mission Hills Sushi restaurant rather than just sushi.
The large portions, fresh food, and excellent customer service are just a few reasons why diners return here time after time. Other bonuses are the beautiful presentation of the dishes and the comfortable interior of the restaurant.
Rabab Indian Restaurant
If your preference is for Indian cuisine, then this is probably the best that Mission has to offer.
The restaurant boasts a vast menu including dishes ranging from mildly spiced and creamy to as hot as you can handle.
There is the option to eat from the buffet, and this allows you to sample a wide range of the dishes and side orders available. Rabab Indian Restaurant also does take outs.
Rocko's Family Diner
For a family-friendly meal out in a relaxed atmosphere, Rocko's Family Diner is one of the best choices in the city.
The food served here is predominantly fast-food style dishes, such as burgers, fries, and hotdogs.
This is also an excellent choice for those on a budget as you get good portions for low prices.
English Tarts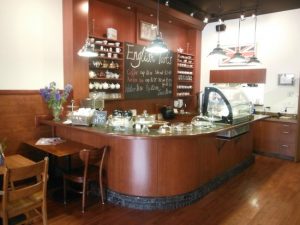 One of the most important points to note about this small restaurant is the warm and welcoming atmosphere.
English Tarts serves freshly prepared food and is the ideal spot for lunch. The menu is very much influenced by English food, such as "High Tea" which is served on tiered trays, so it is popular amongst British ex-pats.
It is a fantastic option for people who enjoy deserts as there is an excellent selection to choose from.
Travel, Eat, Drink, and Live!
These are just a few of the excellent restaurants that Mission, BC, has to offer.
While you are staying in this city, you will have the opportunity to try these and many other excellent eating establishments.