About Mission, British Columbia
Nestled in the mountains, Mission overlooks Fraser River in British Columbia on the lush West Coast of Canada, a mere 15 minutes from the US border. The deceptively quiet district has produced some famous people notable for their achievements in various areas, including pop star Carly Rae Jepsen.
We know, we know – why are Mission realtors giving you info about famous people from the area, right?  It was something we found interesting so we thought we'd share!
Matthew Good (Rock Musician)
Carly Rae Jepsen (Singer, Songwriter, and Actress)
Gary MacDonald (Former Olympic Freestyle Swimmer)
Eden Donatelli (Former Olympic Speedskater)
Brent Hayden (Former Olympic Competitive Swimmer)
Kim Gaucher (Professional Woman's Basketball Player)
Todd Ducharme (Canada's First Meti Judge)
Famous Musicians & Artists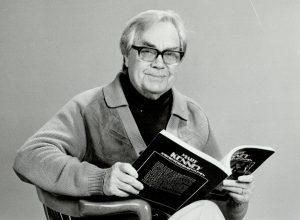 Long before the reign of pop, there was jazz musician Mart Kenney, a national treasure of Canada. Then, in the 1990s, Mission native Matthew Good coined the term "First World problems" in one of his alternative rock albums with the former Matthew Good Band. Good continues to create music and social critique 20 years later.
Also hailing from Mission is Canadian Idol contestant Carly Rae Jepsen, who is, of course, best known for the best-selling single of 2012, pop hit "Call Me Maybe" ("Hey, I just met you / And this is crazy"). She also saw success collaborating that year with American band Owl City on "Good Time". Like Good, Jepsen has won multiple Canadian Juno Awards. She was first discovered online by Justin Bieber and in 2015 released "I Really Like You" in 2015 — the music video stars Bieber and Tom Hanks.
Famous Olympic Athletes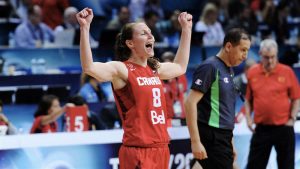 Located just an hour by car from Vancouver BC, host city of the 2010 Winter Olympics, it makes sense that Mission itself is home to top athletes. Swimmer Gary MacDonald took silver in the 1976 Olympics, while speed skater Eden Donatelli took silver in the 500-meter short track in the 1988 Olympics. Debbie Brill still holds various medals and records for the high jump. Shannon Shakespeare took bronze in two freestyle swimming events at the 1994 Commonwealth Games.
More recently, Brent Hayden won the gold medal at the World Aquatics Championships in 2007 and the bronze in the 2012 Olympics. He was the first Canadian medal holder in the 100-meter freestyle and currently holds the Canadian record for the 50-, 100-, and 200-meter freestyle. In women's basketball, Mission native Kim Gaucher led the team in both the 2012 and 2016 Summer Olympics.
Other Notable Figures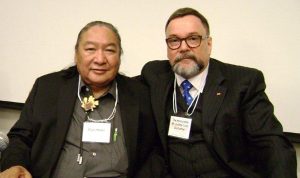 Beyond arts and sports, lawyer Todd Ducharme was appointed in 2004 to the Ontario Superior Court of Justice, making him the first Metis' judge in Canada. Ducharme's accomplishment marks a pivotal point in history — not just the history of his birth city, but of Aboriginals and Canada overall.
With the example he has set, we expect to continue to see great things from Mission, British Columbia, and other Canadians in the future.